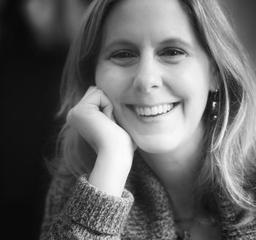 Welcome!

I love jewelry. I love designing it, making it, looking at it, wearing it, and thinking about it. I love seeing what other people are making and wearing too. The urge to adorn is deep within us, and I believe in the power of a chic, beautiful pair of earrings or a cool bracelet to brighten the day!
That's my goal: to create unique, well-designed, fabulous and stylish pieces that make both you feel fabulous. I promise you will get lots of compliments!
I have been working on and off in the jewelry industry for the last twenty+ years-- in Athens, Greece, Boston and New York. I have trained as a bench jeweler, designed jewelry for both fine and costume jewelry manufacturers and worked for an antique silver and jewelry dealer in Manhattan. I have an MA in decorative arts history, concentrating on silver and jewelry. That's a lot of time thinking about, studying and making jewelry!
Seed beads are my creative rocket fuel! I started working with them in the late 1990s for fun while working as a professional jewelry designer. When I decided to start my own jewelry business, they were a natural choice of material. I also love to work with Swarovski crystals, pearls, natural stones, shell and other types of beads.

Inspiration comes from historic pattern design and from both modern and antique jewelry. I also get inspired from my beautiful materials and love to experiment with techniques and stitches.
Since I sell at craft shows, I have a revolving inventory of 100-150 unique pairs of earrings, 15-30 bracelets and assorted necklaces and pins at any given time. It's impossible to show everything here since it is always changing. My Facebook page has a lot of photos. If you like or comment on something there, I will see it and am happy to quote you a price/create an item for you here.
For more photos and information, please check out my Facebook and Instagram pages (links below). And here's a link to my YouTube Channel with bead weaving tutorials!
Photo credit: Marsden Epworth